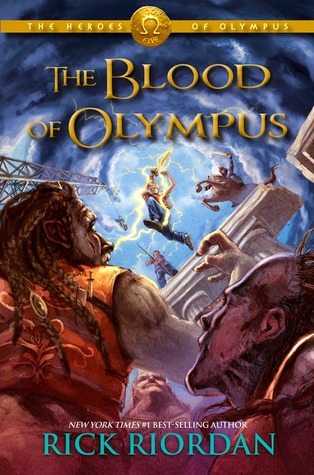 Top Secret Twenty-One by Janet Evanovich
- 3 stars (finished 1/4)
This is Book #21 in the Stephanie Plum series
I'm kind of disappointed in this one :(
It wasn't bad by any means, but it was missing some of the charm. Not enough Grandma shenanigans. Not enough Ranger. Stephanie wasn't really doing much FTA capturing. Overall, it was just kind of boring. There were definitely some great parts, for sure, but I'm bummed.
The Blood of Olympus by Rick Riordan
- 5 stars (finished 1/22)
This Book #5 in the Heroes of Olympus series - the last book.
I have been meaning to read this for so so long. My 8 year old kept teasing me because he finished it first (last school year). It took me forever and a day to finish it because I haven't been reading as much as I used to, but in the last few days I've definitely gobbled it up. Love that I got to be in Reyna, Piper, Nico and Leo's heads as much as I could. I really love the bond between all the demigods. I love the growth of each character. I love the interactions with villainous characters! And I love love love love love that ending. :)