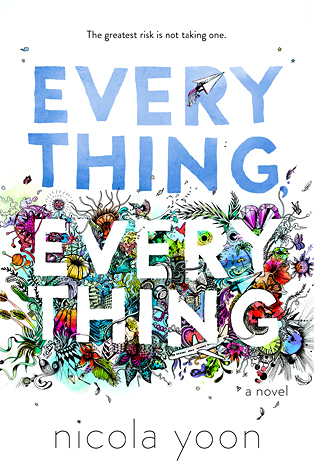 Sugar & Spice by Lauren Conrad
- 3.5 stars (finished 9/7)
This is the third book in the L.A. Candy trilogy.
Not that this is like some high class quality reading or anything, but I did expect more from the ending than what was given. It was like all of a sudden, it was done. There wasn't as much closure to the characters as I had expected and that kind of stinks. It wasn't a terrible ending, but definitely bad enough for me to dock a star. I especially WTF'd to Jane and [spoiler:

Braden

].
Paper Towns by John Green
- 3.5 stars (finished 9/14)
I really love John Green's style of writing. It makes it quite easy to read and connect with the story. I really loved Q and the entire journey of finding Margo. Radar and Ben were great supporting characters, although I do lean more towards Radar :) My only "problem" is that I don't quite get the ending. It may be a herpderp moment for me, but it went over my head, nonetheless. Am I supposed to make up my own ending? Is there a metaphor? Is it an implied ending? *shrugs* For that, I knocked off half a star. I still enjoyed the book, but I don't know that I would read it again. Now I just need to see the movie :) I really think Cara was a perfect fit for Margo. She was very easy to imagine as Margo.
Everything Everything by Nicola Yoon
- 5 stars (finished 9/17)
7/20/15: Read an excerpt from Buzz Books: The main character in this story is literally deathly allergic to everything in the outside world. So that already makes it a very fascinating premise. I really enjoyed Maddy and her perspective in the excerpt and have high hopes for this one. I love the cover too!

Update: 9/16/15
My grandma sent me a Target gift card for my birthday, so I picked this up today and I'm super excited to start it!

----

I haven't finished a book this quickly in I-don't-know how long! From pretty early on, I figured two things that would happen, but that didn't spoil the book at all [spoiler:

her leaving the house and having an attack - and her mom lying about her having SCID - I figured the attack would be because of her upbringing

]. Madeline is one of the most interesting, delightful characters that I've come across in a while. Olly is just as quirky as Madeline and a gentleman. I just can't express enough how much love I have for this book. Throw in Nicola Yoon's husband's illustrations and seriously, the most perfect book ever, guys! You MUST read it!